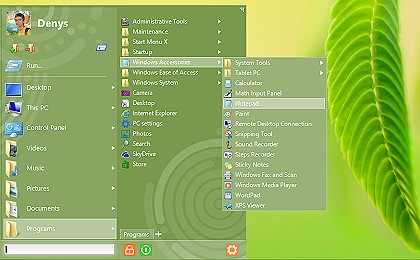 Start Menu X is a replacement of the system menu for professionals. Power users know how inconvenient and time-consuming it is to launch programs from the system menu, so Start Menu X is the right solution!
Benefits of PRO version:
Single-click launch!
Assign a primary program to any folder and start it simply by clicking this folder.
Change the structure and add tabs.
Manage the Virtual Groups.
Sort files by name.
Download link available today: http://www.giveawayoftheday.com/start-menu-x-pro-5-30-rerun/
Free alternative: Start Menu 8 from IObit
Start Menu 8 is specially designed for Windows 8 and Windows 8.1 to bring back both the Windows 8 start button and Windows 8 Start Menu. It offers the option to skip Modern UI, allowing users who only work on desktop to boot to Windows 8 desktop directly. It's the best Windows 8 start menu replacement. Start Menu 8 can also run smoothly on Windows 7/Vista/XP to replace the built-in start menu.