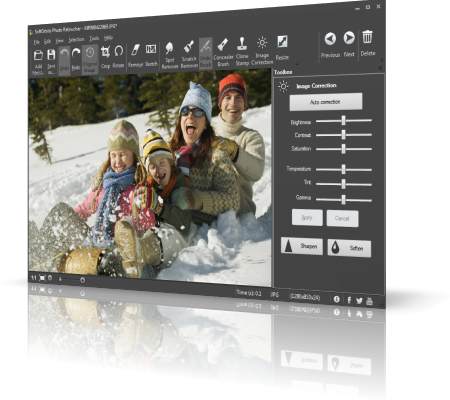 If you are a professional photographer, or you just like taking photos, you might want to take a clean picture, which is not always possible. Sometimes unwanted objects or people destruct a good shot and you delete this photo. With SoftOrbits Photo Retoucher you can reconstruct damaged image, remove skin imperfection, spots, scratches, digital noise, clean up film grain etc.
Download link available today:
http://www.giveawayoftheday.com/photo-retoucher-2-4/
Free alternatives:
http://open-source-spot.blogspot.ro/p/photo-editing.html
- detailed article - Gimp, Paint.Net, Zoner Free, RawTherapie and many more.