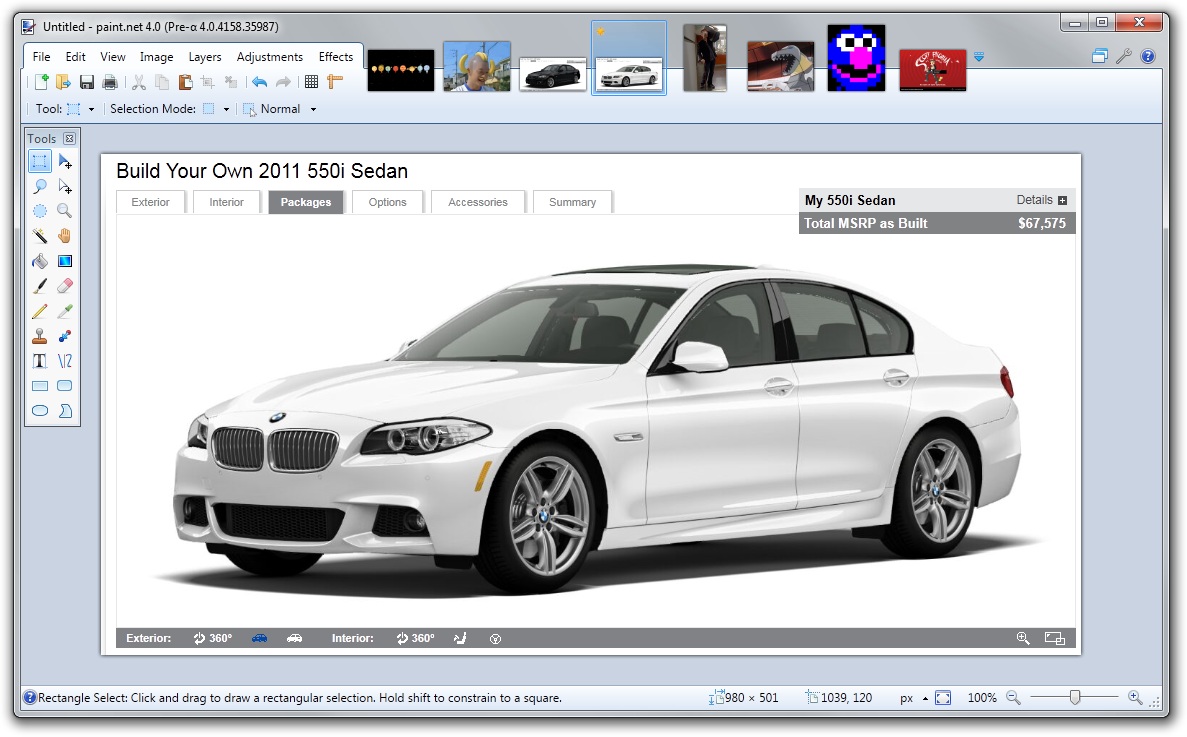 Paint.NET is a freeware photo editing and raster graphics software for Windows with support for layers, blending, transparency and plugins. It is a very good free alternative to Photoshop.
New features and bug fixes:
New: You can now create and install custom shapes for the Shapes tool.
New: Updated to work better with Windows 10.
New: Increased the maximum brush size to 2000.
New: IndirectUI-based effect plugins can now provide help text, accessible via the question mark button.
New: Effect plugins may now access the current palette via IPalettesService.
Improved: Reduced memory usage of brush tools when using large brush sizes.
Fixed: Holding shift to constrain the angle of the roll control (Layers -> Rotate/Zoom) wasn't working correctly.
Fixed: Various shapes (hexagon, pentagon, triangle, etc.) are now symmetric when holding the shift key.
Fixed: Multiple high-dpi blemishes in the main window and many dialog boxes (Settings, Save Configuration, all effect dialogs, etc.)
Fixed: Various minor/rare crashes.
Download link:
http://www.getpaint.net/download.html#download
Requires Windows 7 SP1 or newer.
PaintNet review:
download.cnet.com/Paint-NET